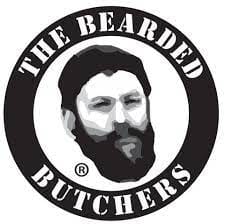 Suggested Usage:  Use 1.3oz of seasoning to 25lbs of meat
506 celery juice powder is commonly used in place of curing salt as a natural alternative. 506 celery juice powder is the celery powder for curing that's used by The Bearded Butchers in their butcher shop in Creston Ohio. 
506 celery juice powder is the strongest version available for curing meat. It can be used as jerky cure or bacon cure, and is the preferred celery powder for curing meat in any situation where natural cure is desired.
506 celery juice powder contains naturally occurring nitrites and nitrates (which breakdown to nitrites during the cooking process with the help of bacteria found in the meat itself).
Each packet of Bearded Butchers 506 Celery Juice Powder contains 1.3oz and is recommended to be used for 25 lb of ground meat. 1.3oz is approximately 8 tsp.
To answer the question how much celery powder to cure meat, you can watch the video below. Scott and Seth, The Bearded Butchers, use this exact 506 celery juice powder to make bacon in their commercial butcher shop.