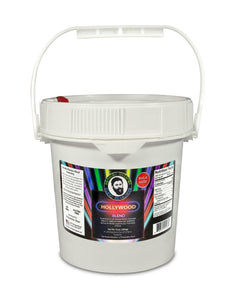 Set the lights, ready the camera, and take action!
When the History Channel needed butchers for their new competition series, "The Butcher," (https://www.history.com/shows/the-butcher) they knew just who to call. The Bearded Butchers own Seth Perkins answered and got the opportunity of a lifetime. Be sure to check your local listings to see one of your favorite butchers in Tinseltown. Witness how experts use our gluten free seasonings to bring their meals from bland to BAM!
To celebrate, we have created a unique limited edition blend of sweet herbs and pure cane sugar. Our Hollywood spice is a savory collection of sweet and sultry features that have just enough sweetness to razzle and dazzle your taste buds right to the red carpet. Explore this culinary delight and experiment to discover new ways to enjoy your favorite foods.
The Bearded Butcher Blend Hollywood is our original blend with the addition of cane sugar, brown sugar, and molasses.