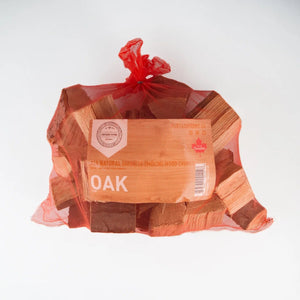 Furtado Farms Oak Cookwood Chunks will be your Charcoal BBQ's best friend. By just adding a chunk or two to hot coals, you can replicate that Southern BBQ flavour!
With a medium smoke flavour that's stronger than fruit woods, but milder than hickory and mesquite. Oak is great on any type of beef.


Our Cookwood Chunks are:

100% natural Ontario wood.

Locally and sustainably sourced.

Perfectly seasoned and not kiln dried for optimum flavour output.

Hand selected, hand cut/ split, hand packaged for highest quality.

We take our wood seasoning extremely seriously...
No Half Measures. No Cutting Corners. No Exceptions.