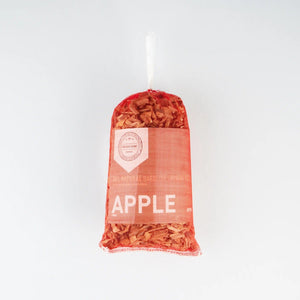 Furtado Farms Apple Cookwood Chips are a perfect compliment to any BBQ on the market.
Apple Chips Creates a mild sweet fruity smoke that provides a great smoke ring and colour to the meat. Great with pork and poultry, and sweetness and smoke produces great bark on meats.

Suitable for Propane, natural gas, charcoal or wood fired grills.

Locally and sustainably sourced.

Perfectly seasoned and not kiln dried for optimum flavour output.

Hand selected, hand shredded and sifted, hand packaged for highest quality.

Our Cookwood Chips are perfect for beginners looking to dip their toes into the world of smoking.